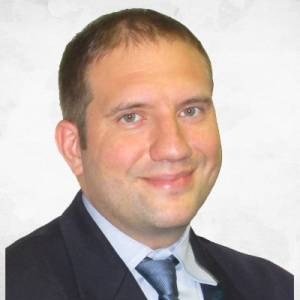 Gerrit M. denHeijer, Esq.
Attorney At Law
Gerrit M. denHeijer is an attorney practicing in Ravenna, Ohio.  Mr. denHeijer started a solo practice in Ravenna, Ohio in 2010.  In 2015, Mr. denHeijer joined Giulitto Law Office.  His practice focuses on domestic relations, custody matters, civil litigation, evictions, foreclosures, real estate transactions, business planning and much more.
Mr. denHeijer is proud to say that he volunteers on behalf of low income clients through Community Legal Aid Services.  He is committed to pro bono activities that help those in need that cannot afford an attorney.  He had the honor of being named Legal Aid's Volunteer of the Year in 2014.
Mr. denHeijer lives in Canton, Ohio with his wife and his two children, Joey and Nicolas.  He enjoys rooting on the Buckeyes and unfortunately for him, the Cleveland Browns.
Contact Mr. denHeijer today for a free consultation.  He provides affordable legal services to those in need.
Gerrit handled my divorce very professionally! If your looking for a great attorney in Portage County, Ohio make sure to contact him.